Notre sommelier

Une expérience qualifiée et approuvée à de nombreuses reprises depuis 1990 !
Elu meilleur sommelier de Suisse romande, Ruinart 1999.
Meilleur sommelier Jura-Franche-Comté, 2000.
Elu meilleur sommelier de l'année 2001, Gault Millau, Suisse.
Maître sommelier de France, UDSF 2001.
> En savoir plus
The living room to escape
The 27/02/2011 at 18:27
The first exhibition of organic wine from the Jura will be held Sunday, March 27, 2011, open to individuals from 10h00 to 19h00.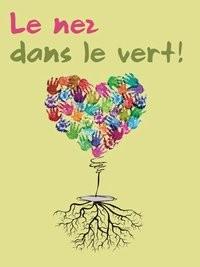 Enter more glass 5 €. On Monday, March 28, 2011 the opening is reserved for professionals from 9:00 to 14:00. 24 areas will be present to put you "le nez dans le vert". The event will be held at Domaine de la Pinte, near Arbois.
Organic Salon & Co
The show will be held on 1, 2, 3, 4 April 2011 10:00 a.m. to 8:00 p.m. at the Parc des expositions Micropolis Besancon. You can attend many conferences. I've selected one of Friday, April 1, Hall 2 at 17:30 on "flowers invite themselves in the kitchen" by Celine Ciacqua, "Art and Nature". This show will continue in Dijon on 27, 28, 29 and 30 May 2011.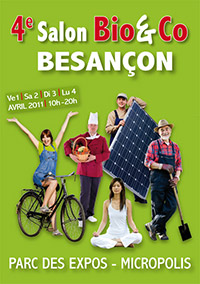 Partager sur :