Notre sommelier

Une expérience qualifiée et approuvée à de nombreuses reprises depuis 1990 !
Elu meilleur sommelier de Suisse romande, Ruinart 1999.
Meilleur sommelier Jura-Franche-Comté, 2000.
Elu meilleur sommelier de l'année 2001, Gault Millau, Suisse.
Maître sommelier de France, UDSF 2001.
> En savoir plus
The second wine of the first
The 07/04/2011 at 10:06
The second wine of the first, what does that mean? Many chateaux in Bordeaux have a second wine...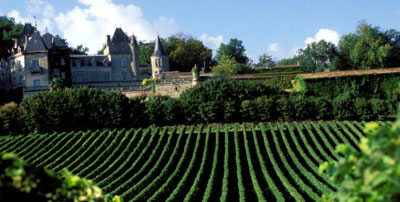 Everything starts in the 80s. Before that date, the harvest were assembled to make wine from the property. To increase the quality of wines they s'éparent old vines to make the "Must" Castle and the young vines to produce the second wine of Chateau. Today's second wine has taken a prominent place on the market by its quality, a careful breeding, much shorter than its big brother, so much cheaper.
Here are a few:
- Chateau Cos D'Estournel : 2nd wine, Cos Pagodas
- Chateau Latour : second wine, Forts de Latour
- Chateau Leoville Las Cases : second wine, Clos du Marquis
- Chateau Margaux : 2nd wine, Pavillon Rouge
- Chateau Leoville Poyferré : second wine, Moulin rich
Partager sur :