Notre sommelier

Une expérience qualifiée et approuvée à de nombreuses reprises depuis 1990 !
Elu meilleur sommelier de Suisse romande, Ruinart 1999.
Meilleur sommelier Jura-Franche-Comté, 2000.
Elu meilleur sommelier de l'année 2001, Gault Millau, Suisse.
Maître sommelier de France, UDSF 2001.
> En savoir plus
Men who changed the French wine
The 22/04/2011 at 15:47
Some words about Jules Chauvet, Ausone, Pierre Le Roy and Guy Boiseaumarie Renvoisé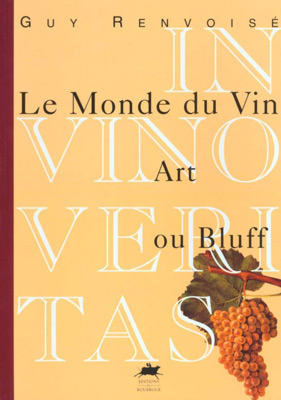 Jules Chauvet (1907 - 1989) :

Trader and producer of wine, located at Chapelle de Guinchay in Beaujolais. Pedagogue, having great strength of conviction, he is the father of the movement of natural wines. He leaves a literary quality like "The aroma of fine wine".

Ausone :

Poet of the fourth century would have owned this castle that bears his name today. This castle is located in Bordeaux, Saint Emilion. This is a Grand Cru A.

Pierre Le Roy de Boiseaumarie :

called « le Baron », born April 5, 1890 and died June 16, 1967 in Châteauneuf du Pape. Baron is responsible for the revival of wine appellations in France. He is a cofounder of the National Institute of Appellations of Origin that must be for 20 years as president. After the war, he married in 1919 Edmee Bernard holy heir of one of the most prestigious areas of Châteauneuf, Château Fortia.

Guy Renvoisé :

Disappeared recently, at the age of 79 he was a giant of the Board of wine from the finest restaurants in France for over 30 years. Most major areas that you know today were revealed by him. He wrote several books that have caused a stir at the time in the wine world, as "Art or Bluff. In my youth as a sommelier, it helped me to open up the wine that makes sense, but rather a wine of the virtual world.
Partager sur :