Notre sommelier

Une expérience qualifiée et approuvée à de nombreuses reprises depuis 1990 !
Elu meilleur sommelier de Suisse romande, Ruinart 1999.
Meilleur sommelier Jura-Franche-Comté, 2000.
Elu meilleur sommelier de l'année 2001, Gault Millau, Suisse.
Maître sommelier de France, UDSF 2001.
> En savoir plus
Percee du Vin Jaune: a wine born in 1774
The 04/02/2011 at 17:14
Breakthrough for Wine Yellow 5 and 6 February in Arbois, will place the traditional auction. On Saturday afternoon, a bottle of 1774 will go on sale.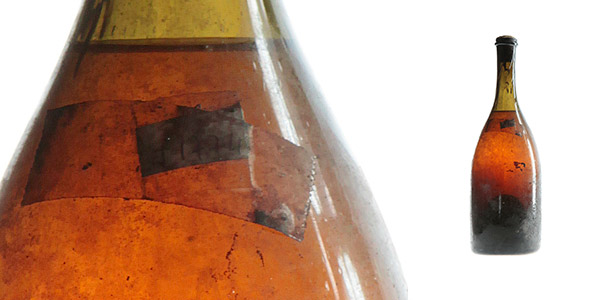 Yes, you read right, a 1774. The vine was planted under Louis XIV, harvested under Louis XVI. She crossed empire, monarchy and many republics to meet today on sale in 2011. I saw this bottle of 1774 vintage bottling called Burgundy with a long neck, plump body with a capacity of 87 cl. This bottle has never left Arbois.
You can enjoy a book in the breakthrough, the author will be present. The man named Pierre Chevrier, has spent half his life to write a living memory of the Wine and senses. This book is called « Le vin d'hier : Vins historiques et d'exception ». He devoted a chapter of fourteen pages on the wines of Jura and the yellow wine of 1774.
He then rubs the Romanée Conti Yquem and many other great wines from around the world. To understand who is this character and then experience this extraordinary palace, I invite you to watch the video of my interview on Youtube.
Partager sur :