Notre sommelier

Une expérience qualifiée et approuvée à de nombreuses reprises depuis 1990 !
Elu meilleur sommelier de Suisse romande, Ruinart 1999.
Meilleur sommelier Jura-Franche-Comté, 2000.
Elu meilleur sommelier de l'année 2001, Gault Millau, Suisse.
Maître sommelier de France, UDSF 2001.
> En savoir plus
Tasting at Maison du Bois Lièvremont
The 23/11/2011 at 14:51
La Boutique d'Aurore in the Doubs (Franche-Comté) offers a tasting Friday, December 9, 2011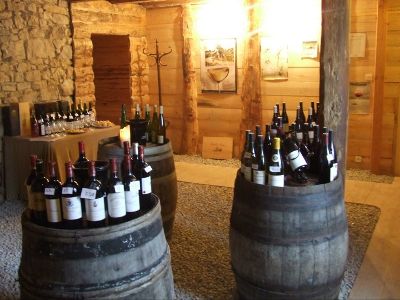 Have you thought about the wine for Christmas and New Year?
Come and choose the bottles to accompany your festive meals: Champagne, Cremant d'Alsace and the Jura, sweet wine, dry white or red, in our different regions.
You can come on Friday evening to Saturday evening 19h.
Contact us to confirm your participation so we can welcome you to the best.
More information on: stores.ebay.fr/la-boutique-dAurore
> See the list of the wines and their prices.
Partager sur :