Caves-Explorer pour les particuliers
Applications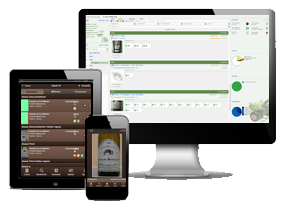 Collectionneurs et amateurs de vin, votre cave est bien remplie, et vous recherchez un moyen de gérer vos bouteilles avec une facilité déconcertante ?
VOUS AVEZ TROUVÉ !
Sur smartphone, sur tablette, sur PC et Mac, Caves-Explorer répondra forcément à vos besoins. Vous avez accès à vos bouteilles de façon sécurisée, et partout où vous allez.
La mise à disposition d'une base de données très enrichie vous permet de saisir très rapidement et facilement vos références, et de profiter aussi des avis des autres utilisateurs.
LES AVANTAGES ?
Synchronisation en ligne sécurisée (CLOUD)
Sauvegarde assurée
Etat de votre cave toujours à jour
Déstockage instantanné grâce aux TAG RFID/NFC
Impression du livre de cave
Accès aux données de la communauté
Simplification des inventaires
Exportation de vos caves
Documentation en français
COMMENT CAVES-EXPLORER FONCTIONNE-T-IL ?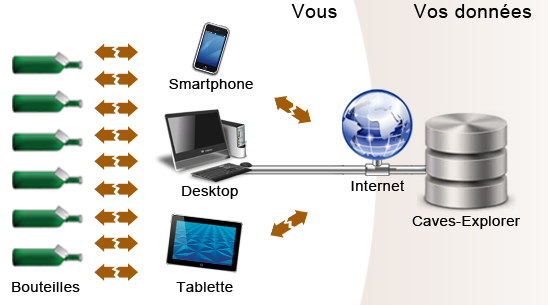 CAVES-EXPLORER EN QUELQUES CHIFFRES
39502 références de vins
19039 producteurs
20000 utilisateurs à travers le monde
COMBIEN CA COUTE ?
L'inscription
, le
logiciel PC / Mac
et les
applications mobiles
de consultation sont gratuits !
N'HESITEZ PLUS
Etiquettes RFID/NFC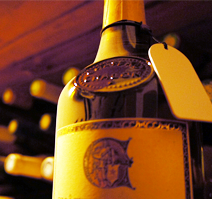 Vous cherchez un système pour gagner du temps sur la gestion de vos bouteilles taillé pour les professionnels et disponible pour les particuliers tel que vous?
IL EST ICI !
With our expertise in RFID, we offer you a unique traceability of your stock. Therefore, each element or bottle will be identified through secure RFID tags to help you accelerate your outputs.
LES AVANTAGES ?
Identifie vos bouteilles lorsque l'étiquette originale est déterriorée
Facilite les entrées/sorties par simple lecture de la radio-étiquette
Maintains stock update
Accelerates inventories
QUEL APPAREIL POUR LES UTILISER ?
Si vous possédez un mobile ou tablette compatible NFC, vous êtes alors déjà prêt à utiliser cette technologie, après avoir activé le NFC dans la configuration de votre smartphone/tablette.
Les utilisateurs de Caves-Explorer sur PC / Mac peuvent directement utiliser nos lecteurs USB de radio-étiquettes disponibles ici.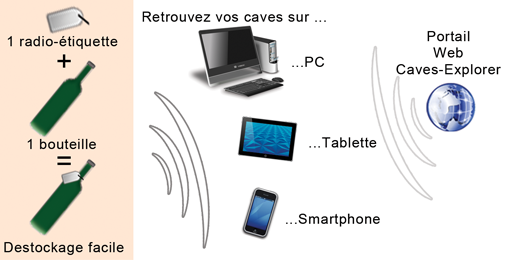 VOUS DEBUTEZ AVEC CE SYSTEME ?
Nous mettons à votre disposition un kit complet pour débuter avec cette toute nouvelle technologie sans contact.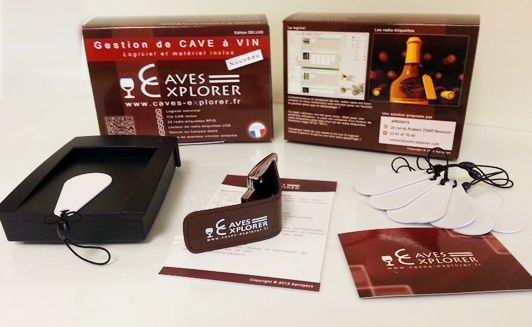 Ce kit inclut :
des radio-étiquettes
un lecteur USB RFID pour PC et Mac
une clé USB avec le logiciel et le manuel en français
une notice de démarrage rapide
Share on:
Features
Free software Caves-Explorer : wine cellar management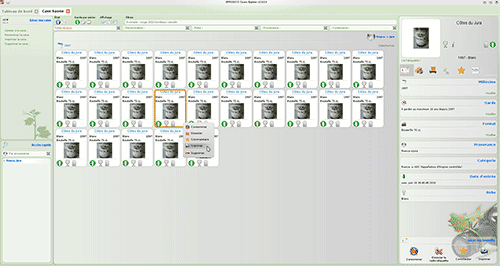 Manage your wine cellars
The free software Caves-Explorer allows you to manage wine cellars and return the bottles and the information associated with them.
Create your cellars and add your bottles. Find your bottles and their information quickly and easily. Shoot your labels for better viewing. Print a summary in one click of your cellar.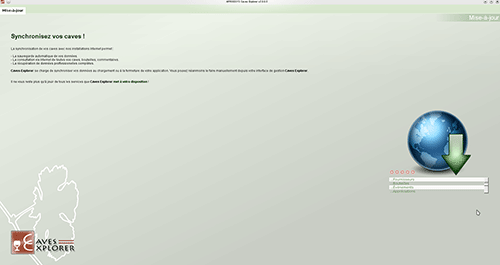 Synchronization with Internet
Back up your data security and confidentiality on our servers.
Find your wine online by logging into your member's area or on your mobile using the application for smartphones.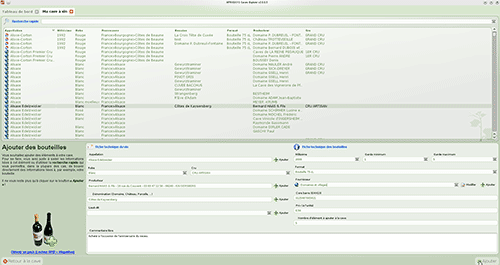 Simplified entry
Enjoy sharing wine files between users to make entering your bottles including technical data such as duration of custody.
Find a wine directly from the quick search to avoid repeatedly enter the same information.
Web application: your online data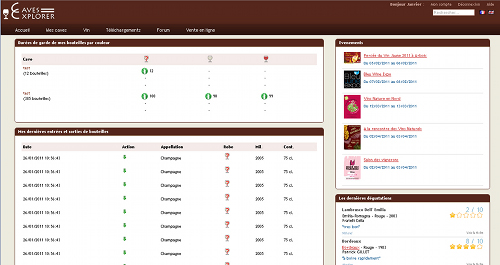 Check your cellars online
Caves Explorer Web portal enables you to find your wine cellar online and access the community Caves Explorer.
Consult your wine cellars and their synthesis on the internet from anywhere. Enjoy various filters (by value, keyword search, custom filters) to quickly find your bottles.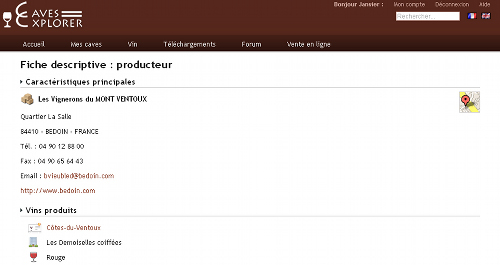 Tens of thousands of information
Access to accurate and detailed information about your wine: producers and their addresses, prices and suppliers of bottles, labels and Ageing wine, etc..
Enjoy our wine online encyclopedia to find information about a wine or a producer.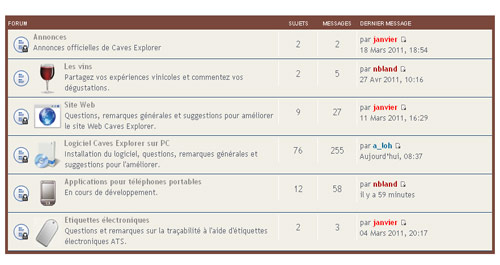 Enjoy the community
Share and see your tasting notes from other users before buying a bottle.
Profitez du forum pour partager vos expériences vinicoles ou encore bénéficier des connaissances de nos partenaires spécialistes qui répondront à vos questions.
Mobile applications: Android, iPhone, ...
A simple and effective software
The application Caves Explorer for mobile phones allows you to find your bottles in the blink of an eye on your smartphone.
View the list of your bottles and a summary by periods of custody. Enjoy your camera's built to match your bottles of photographs will also appear on the software!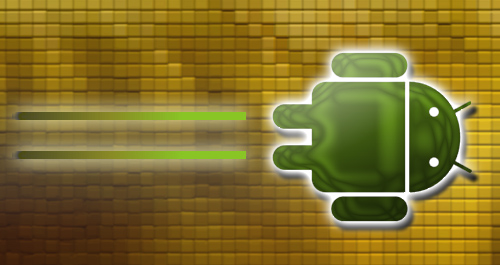 Mobiles Android
Accédez à vos caves à vin depuis votre mobile Androïd (1.6 et supérieurs) en téléchargeant l'application Caves Explorer pour Androïd.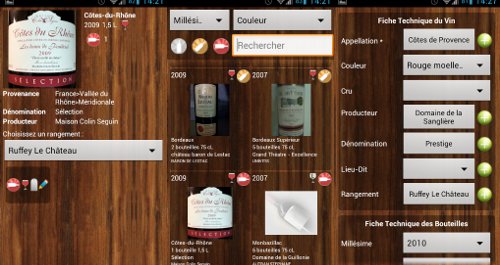 Full version for mobiles and tablets
Caves-Explorer HD brings to Android tablets and mobile Caves-Explorer software features: add cellars and bottles, storage, consumption, identification NFC chips, etc..
Tags : bottles tracking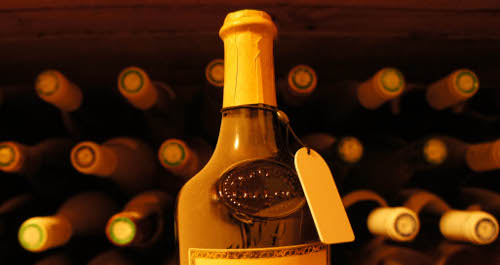 Saving time and wealth of information
With Caves Explorer RFID tags, you can identify your bottles for a faster and more efficient managing of your wine cellars.
Combine RFID tags in your bottle and find your data directly from your bottle in front of a reader of RFID tags. These tags are reusable and do not deteriorate over time, unlike paper labels which do not withstand moisture.
Innovative technology
RFID / NFC tags are smart cards equipped with an antenna for sending and receiving data remotely. The antenna also transmits the energy necessary to operate the radio-tag, which avoids the use of a battery.
The low cost and reusability of these labels are ideal for identifying products.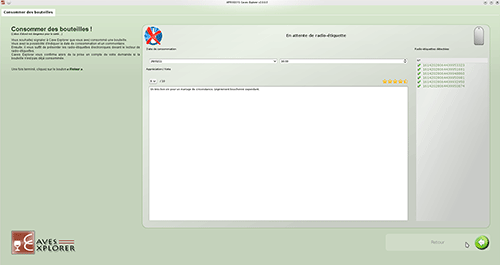 Lots Consumption
RFID tags make your cellar management more flexible and less burdensome your inventory.
For example you can put aside the labels of bottles you used to pass them along to the reader to a more convenient time, and so notify the Caves Explorer software you've used these bottles without having to search.
Caves Explorer : wine cellar management software