Practical Information
Buy safe with Paypal and get a wide choice of payment methods!
For more information about ordering, management, or create your account, visit F.A.Q.

How to use the basic package?

View presentation software
E-commerce
Catalog Caves-Explorer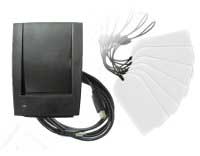 This space is dedicated to the sale of RFID products.
It gives you the opportunity to purchase RFID / NFC readers and RFID / NFC tags to identify your bottles of wine cellars and manage optimally. You will be able to associate more information with bottles and return in a few seconds the characteristics associated with them.
Do not worry about the deterioration of paper labels from your bottles and say stop the errors and oversights of stocking!
> Terms of sale
> Access to this sale area