Other Aprogsys' Solutions
Beetracking™

Beetracking™ is a portal made for beekeepers. It is made for issues about hives theft, thanks to RFID identification.
Boreas-System™

Boreas-System™ is a monitoring wireless solution made for professionnals. This solution allow:
- temperature management, moisture, verticality management, etc.
- continuous recording sensor data.
- alarms and alerts (SMS, mail, ...) sets on custom threshold.
Boreas-Pharma™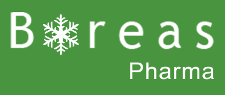 Boreas-Pharma™ is a system made for pharmacies allowing to make and save temperature measurements accessible from a PC, a tablet and even from a smartphone, to control health products subject to the cold chain. Boreas-Pharma™ allow an accurante and real-time monitoring of your cooling equipments thanks to wireless sensors.
Boreas-Pharma™ is mostly an uncompliance alert allowing you to be informed by SMS, e-mail and sound alert in case of exceeding fixed temperature letting you fix immediately the problem.